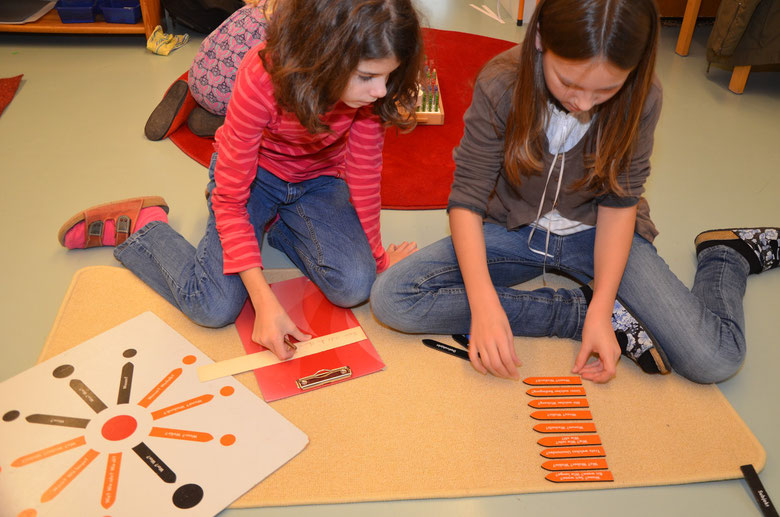 Course Information
Aim
The aim of the orientation course is to familiarize interested adults with the foundations of Montessori education for children from 6-12 years.
Open to All!
The course is aimed at teachers, parents and those interested in Montessori education for the 6 to 12 year old child. The course is open to all.

The course serves as an introduction to Montessori principles and practice – for assistants who work in a Montessori class, for the school management and parents who would like to support the work of the AMI Montessori teacher in the class.
Course Flyer – please enquire via email
Application Form – download form HERE
Course Dates – Orientation Course 6-12
| | |
| --- | --- |
| Module 1: 3.9. – 5-9. 2021 | |
| Module 2: 10.9. – 12.9.2021 | |
| Module 3: 22-24. 10. 2021 | |
| Module 4: 5-7. 11. 2021 | |
The course includes:
The life and work of Dr Maria Montessori
Introduction to Montessori Theory
The Prepared Environment for children from 6-12 years
The Work Plan for the Primary School Age Child
Freedom and Responsibility
How to support the Child
How to support the Teacher

Recommended Reading:
Dr Maria Montessori To Educate the Human Potential
Dr Maria Montessori The Formation of Man
Dr Maria Montessori Education and Peace
Books are available from www.montessori-pierson.com
Course Requirements
90% Attendance at lectures
9 hours Observation in a Montessori school
3 Written papers of around 500 words
The course requirements and homework will be fully explained to you by the lecturer during the course.
Course Fee
CHF 1'250.00
Please apply via email if you wish to pay the course fee in installments.
Trainers
Course location:
Alte Landstrasse 153
CH-8706 Meilen