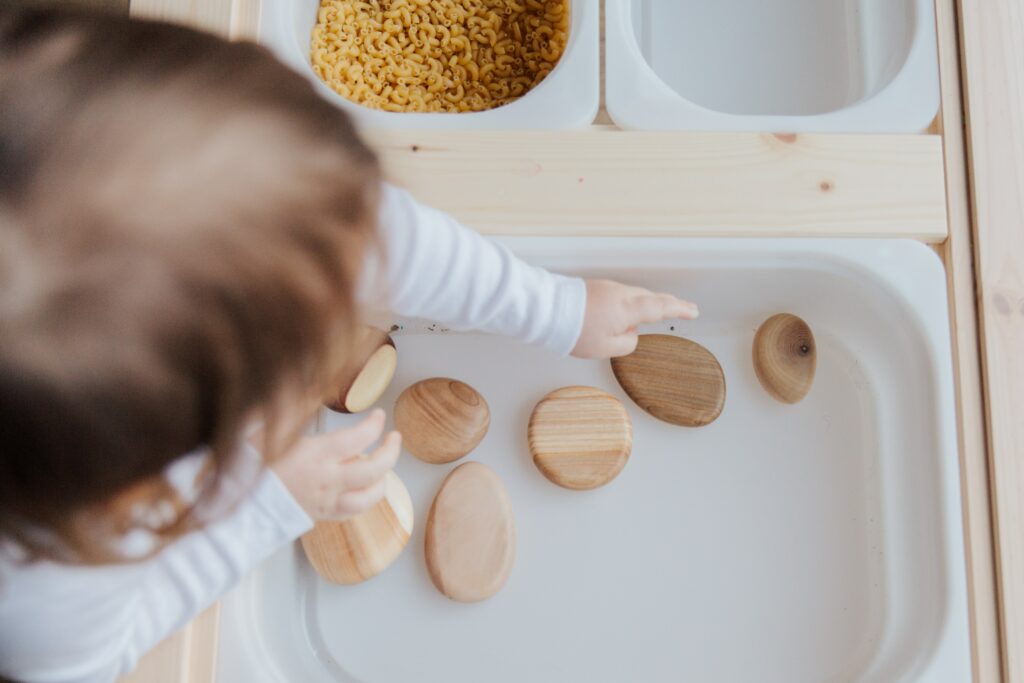 Course content
* Materials, Furniture and Setup (with a tour of our training centre)
* Language
* Movement
* Independence
* Readiness for the Children's House / Kindergarten
* Your questions answered
Course participants
This workshop is aimed at Montessori Professionals working with all age groups who would like to know more about Montessori for age group 0-3 years. Also at anyone interested in taking Montessori 0-3 training. And anyone interested in setting up a 0-3 environment in their school or childcare centre.
Course date
Saturday September 17th, 2022
09:00-15:00
Location
Montessori CH Training Center, Alte Landstrasse 153, 8706 Meilen
Language
This workshop will be held in English with translation to German.
Course fee
CHF 180.-
The workshop is held by Jessica Scrimes
Jessica Scrimes trained with AMI for the age groups 0-3 and 3-6. She was a Montessori child herself and all of her three children attended Montessori school in Australia and Switzerland. Jessica Scrimes holds a BA in Social Welfare from the University of Western Sydney, with a special study in Empowerment and Advocacy skills. For the past 10 years, Mrs Scrimes' work has been to set up and run a bilingual (English/German) Montessori long-day-care centre for children from 0-6 years. She also worked as the registration team leader for the International Montessori Congress that was held in Sydney in 2005 and was the international secretary to the 2021 International Montessori Congress in Thailand. In Zürich, Switzerland, she works as the secretary to the AMI training for all three age levels 0-3, 3-6 and 6-12, working closely with the Swiss Montessori community.