Welcome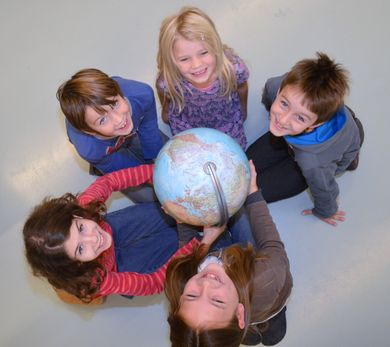 to the international Montessori Training Center in Lucerne, Switzerland.
Our goals are:
- To offer the authentic Montessori Training
- To support teachers in their work
- To pass on the joy of learning by following the principles of Dr. Maria
   Montessori's pedagogy
Why Montessori ?
Maria Montessori's pedagogy is based on the realization that neither the genetically driven growth nor the verbal instruction alone cause the developement of the human brain. Mental structures have to be built by the child. This happens especially through hands-on Exploration of the objects in the environment.
Therefore, it is important for the children that they absorb impres-sions through their senses while their hands are active and thus build concepts and ideas that again are being processed and abstracted with their reasoning faculties.
Why AMI ?
The Association Montessori Interna-tionale AMI with its headquatters in Amsterdam was founded by Maria Montessori in 1929. Its purpose was to ensure that her method was pas-sed on in its original and unabbrid-ged form. An AMI Montessori trai-ning course is subjects to strict guidelines concerning the selections of lecturers, the timetable, the curri-culum and the exam procedures. In order to achieve the desired results with the children the Montessori method must be practiced in its original form.