Cordula Arana Lehrer is AMI Elementary Trainer and elementary teacher.
She holds AMI diplomas for Assistant to Infancy (San Diego/USA), Children's House (Perugia/Italy) and the Elementary Level (Bergamo/Italy).
In addition to teaching 4th to 6th grade at the MSL in Lucerne, Switzerland she works as lecturer and examiner at other AMI courses. In spring 2017 she gave the first German assistant course for elementary in Lucerne.
Her mentors were Dr. Peter Gebhardt-Seele, Baiba Krumins Grazzini and Anne Dunne.
In addition to studying at the Pedagogical Academy, she  studied violoncello at the Anton Bruckner University in Lienz/Austria. At the University of Vienna she studied special education for a while. Training of Sensory Integration, Tomatis, Gordon Communication Training and NLP expanded her educational experience. 
She is married to Hugo Arana. Music, Cooking, Sports and Reading offer enrich her private daily life. 
"The first duty educator, wether he is involved with the new-born infant or an older child, is to recognize the human personality of the young being and respect it."
(Maria Montessori The child in the Family, Chapter V)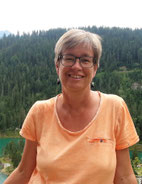 Andrea Helfenstein, Training of Trainers
Elementary teacher
AMI Montessori Diploma for Special Education for the 3 to 6 year old child, Munich
AMI Diploma for the 6 to 12 year old child, Bergamo
AMI Montessori Diploma for the 3 to 6 year old child, Munich
Training of Trainers program
Pedagogical experience:
Teaching in public school
Teaching in a School for children with Special needs
Teaching in different Montessori Schools, primary and elementary
"If in an educational approach one takes the child as a guide, it is obvious that the educator is led by the child instead of by preconceptions and prejudices. In fact it is the child himself who will be the guide of education."
(The Four Planes of education, page 3)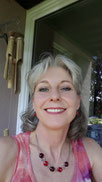 Renée Classen, Training of Trainers
Elementary teacher - educated in Germany
DMV Diploma
AMI Diploma for elementary, Baldegg
AMI Diploma for primary, Munich
In the Moment in the Training of Trainers program
Educational experiences:
Work with special needs children
Work in different Montessori Schools with 6 to 9 and 6 to 12 groups
Lecturer for several years in Germany for Mathematics, Language and Geometry
Founder and owner of futura Montessori School, Baar
Co-Founder and lecturer for "Montessori in der Praxis"
"The preparation of the Spirit of the teacher is a vital part of our method, much more important than Explanation of the material. ...we must take upon ourselves the mission of bettering the condition of education. The main task is not to learn the method, but to open a new and better way of life for the child."
(Creative development in the child, Vol II, pages 103, 104)